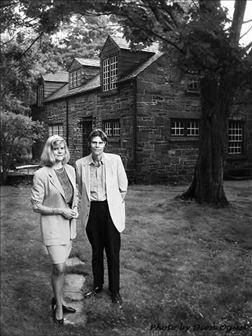 WoodstockArts is a publishing, production, marketing and distribution company. As publishers we specialize in quality regional art, history and guidebooks. Our tagline is "All the Arts of Woodstock Including the Art of Living."
Our Mission
Woodstock, New York's rugged landscape and natural beauty have inspired countless artists—such as George Bellows, Birge Harrison, John F. Carlson and Anita M. Smith—to reach deep within their imaginations to express the soul of Woodstock through their paintings.
We are dedicated to Woodstock arts. We celebrate a state of mind and being—not only on the part of Woodstock artists, but people everywhere whose artful approach fosters respect and harmony among all living entities. This way of life has been commemorated at a continuing series of Woodstock festivals, from the time of the Amerindians, through the Maverick Festivals of the early 20th century, to the Festival of 1969, and up to the present day. Woodstock arts are paintings, written works, operas, films, dances, concerts—any arts that help to promote an inner-directed and informed planetary consciousness. Woodstock arts are symbolized by a prancing, piping Pan who calls to our inmost nature and who leads us in the dance of life toward a healthier planet earth.
WoodstockArts was founded in 1970 as Stonecrop, named after the stone house built in Woodstock during the 1930s by Anita M. Smith. The principals of Stonecrop publishing were Nelle Thornton Jones Blelock, her son, Weston, and her daughter, Julia. In 1971 the company brought out a second printing of Anita Smith's Woodstock History and Hearsay. In 1972 they published It Happened in Woodstock and sold it internationally. From 1973 to 1981 the publishers worked with the New York State Historical Association on a historical initiative for junior and senior high school students—and It Happened in Woodstock served as a model for social studies programs statewide.
In 1999, after the passing of their mother, Weston Blelock moved back to Woodstock from Austin, Quebec, and Julia Blelock moved from New York City. Together they inherited Stonecrop, and joined forces to honor the home and works of Anita M. Smith (AMS) and their mother, Nelle Thornton Jones Blelock (NTJB). They re-launched the family company as WoodstockArts—dedicating it to the memories and spirit of AMS and NTJB, and to the work of other Woodstock artists.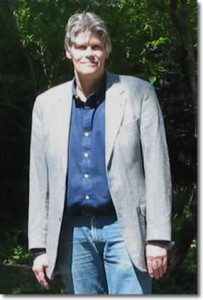 William Weston Blelock (1949–)
WoodstockArts Publisher
Born in Montreal, Quebec, WWB grew up in Woodstock, New York. He began his education in local schools and then attended the Gordonstoun School in Scotland from 1961 to 1968. Gordonstoun is located eight miles from Findhorn, where the spirit of Pan was cultivated during the 1960s. Back in the United States, and after three years at the Royalton College School of International Relations in Vermont, he co-founded Stonecrop publishing. Following his work at Stonecrop, he served as a restaurant manager at the World Trade Center and a writer/producer of his own radio show, The Book Report. This literary show was self-syndicated across Canada, and featured such authors as the Best First Book Commonwealth Writer 2000 winner, Jeffrey Moore, for Prisoner in a Red-Rose Chain; Wade Davis, an Explorer in Residence for the National Geographic Society and author of such best-selling books as The Serpent and the Rainbow; and Lee Maracle, one of North America's leading First Nations' writers and author of Sojourners and Sundogs.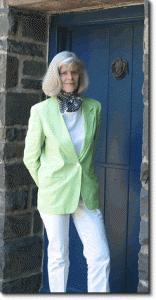 Julia Jones Blelock (1953–)
WoodstockArts Publisher
Born in Montreal, JJB grew up in Woodstock, New York from the age of three. She was educated locally until high school, and then graduated in 1970 from Miss Porter's School in Farmington, Connecticut. In lieu of college, she worked with her family to co-found Stonecrop publishing. She also attended courses at the Spiritualists Association of Great Britain and the College of Psychic Studies in London. Julia collaborated on the publication of It Happened in Woodstock, released in 1972. Later she joined the Macmillan publishing conglomerate in New York City, and embarked on a career of marketing and sales in the publishing, film/video and information technology (IT) industries. She was at International Data Corporation—part of the IDG Publishing Group—for 11 years, where she was promoted to Vice President. In 1997 she joined market research firm AMI-Partners as Senior VP. She left briefly in 2000 to work at a hi-tech start-up, but soon rejoined AMI on a part-time basis as Consultant, remaining there until mid-2015. At both these companies she worked in the United States and Western Europe on behalf of hi-tech clients such as IBM, Microsoft, Hewlett-Packard, Apple, Symantec and Intel.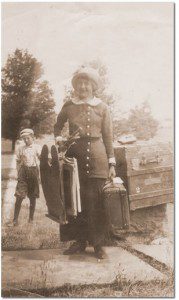 Anita Miller Smith (1893–1968)
WoodstockArts Author
Miss Smith (AMS) was born into a prominent Philadelphia Quaker family, and began taking art lessons at the age of 16. In 1910 she embarked on a study-journey with her mother through Europe, Asia Minor and North Africa. The tour allowed her to visit museums, galleries and archeological sites to observe classical and contemporary styles of art. She also took art instruction in Paris, Cairo, Verona and Rome. In 1912, with money intended for a ball gown, she journeyed to Woodstock for the first time. She continued her studies with William Merritt Chase, Frank DuMond and John F. Carlson, and she began to paint seriously. Today her work is classified as impressionist and post-impressionist, and she is best known for her landscapes. Her art hangs in the Pennsylvania Academy of Fine Arts, and her paintings have been exhibited throughout the country in such places as the Art Institute of Chicago, the National Academy of Design, and the J. B. Speed Museum.
In 1934 AMS embarked on a second career, as an herbalist. By 1938 she had over sixty herbs under cultivation and clients across the continental United States-including such corporate accounts as H.J. Heinz. In that year she self-published As True as the Barnacle Tree and she was later dubbed "Herb Lady of the Catskills" in an article that appeared in the New York Herald Tribune. The Second World War intervened, and AMS helped her country by constructing a plane spotter post on her property at Stonecrop. From 1941 to 1942 she was the Chief Observer and served 1200 hours.
In 1945 Columbia Professor of History James T. Shotwell prevailed upon AMS to compile the service record of all Woodstockers who had fought in the war. With this effort she began a third career as a writer/historian. She drew on her personal files and conducted a great deal of additional research, and by 1959 was able to publish the town's first official history: Woodstock History and Hearsay. Shotwell said of this book, "Miss Smith has a challenging theme. She has met it splendidly."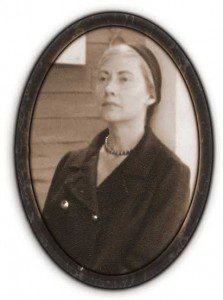 Nelle Thornton Jones Blelock (1926–1999)
WoodstockArts Author
Born in Lemar, Missouri, NJTB was awarded a degree in psychology at Illinois Wesleyan University in 1947. She continued her studies at the graduate level at the University of Wisconsin and the University of Mexico. In 1949 she moved with William Blelock, her husband, to Bedford, Quebec. There she became a lecturer and program director for the Canadian Home and School and the Parent-Teacher Federation. After the birth of two children she and her family returned to the United States. In 1956 they arrived in Woodstock and NTJB became acquainted with Anita Smith, who was to be her closest friend and mentor.
In 1966 NJTB completed a three-act play–Interim of the Unicorn in an Electronic Gown: A Cybernetic Styling of Tomorrow. This was considered by Leonard Bernstein as the source of a libretto for the opening of the John F. Kennedy Center for the Performing Arts in Washington, DC. She finished a second play, Pettijohn's Law, in 1968. In 1970 plans were under way to produce Interim of the Unicorn in Paris with Peter Brook. Unfortunately, a close friend and co-producer passed away and the production was curtailed. Later that year NTJB, together with her son and daughter, and after the passing of Anita Smith, set up the Stonecrop publishing company. Together they released a second printing of Anita Smith's Woodstock History and Hearsay, and in 1972 published It Happened in Woodstock. NJTB's body of work also includes a novella, The Relic; The Constant Villain (about Pancho Villa); The Key of the Magi, a children's story set in France; and a collection of other stories.